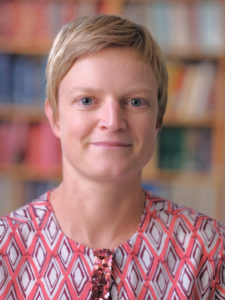 Sofie Beckers
Klein, blond en hevig maar op de yogamat de rust zelve. De aandacht voor de kracht van het nu en het (h)erkennen van eigen grenzen, brachten meer balans in haar leven en al snel werd het Yoga met de grote Y.
Door haar biomedische achtergrond is ze eveneens geïnteresseerd en geschoold in anatomie wat belangrijk is om blessures te voorkomen en aanpassingen te geven.
Vaak zal je haar horen zeggen "glow in the flow", haar favoriete uitspraak.
De aanstekelijke gloed die je krijgt, vind je dan ook terug in haar yoga stijl.
Hedendaags met een luchtig kantje. Down to earth.
Haar opleiding Prana Vinyasa Flow® heeft ze gevolgd bij Nele Van Poucke (affiliaat van Shiva Rea) en ze is Yoga Alliance gecertificeerd.
RYT 200 hour Prana Vinyasa Teacher Training – Shiva Rea
RYT 50 hour Elemental Prana Vinyasa – Shiva Rea
RYT 35 hour Lunar Prana Vinyasa – Shiva Rea